Skoll World Forum Primer for Smarter Good
The Skoll World Forum Primer is a digital and print document designed for Smarter Good's clients to be able to make the most out of their 2016 Forum participation.
Branding
,
Graphic Design
,
Print Design
,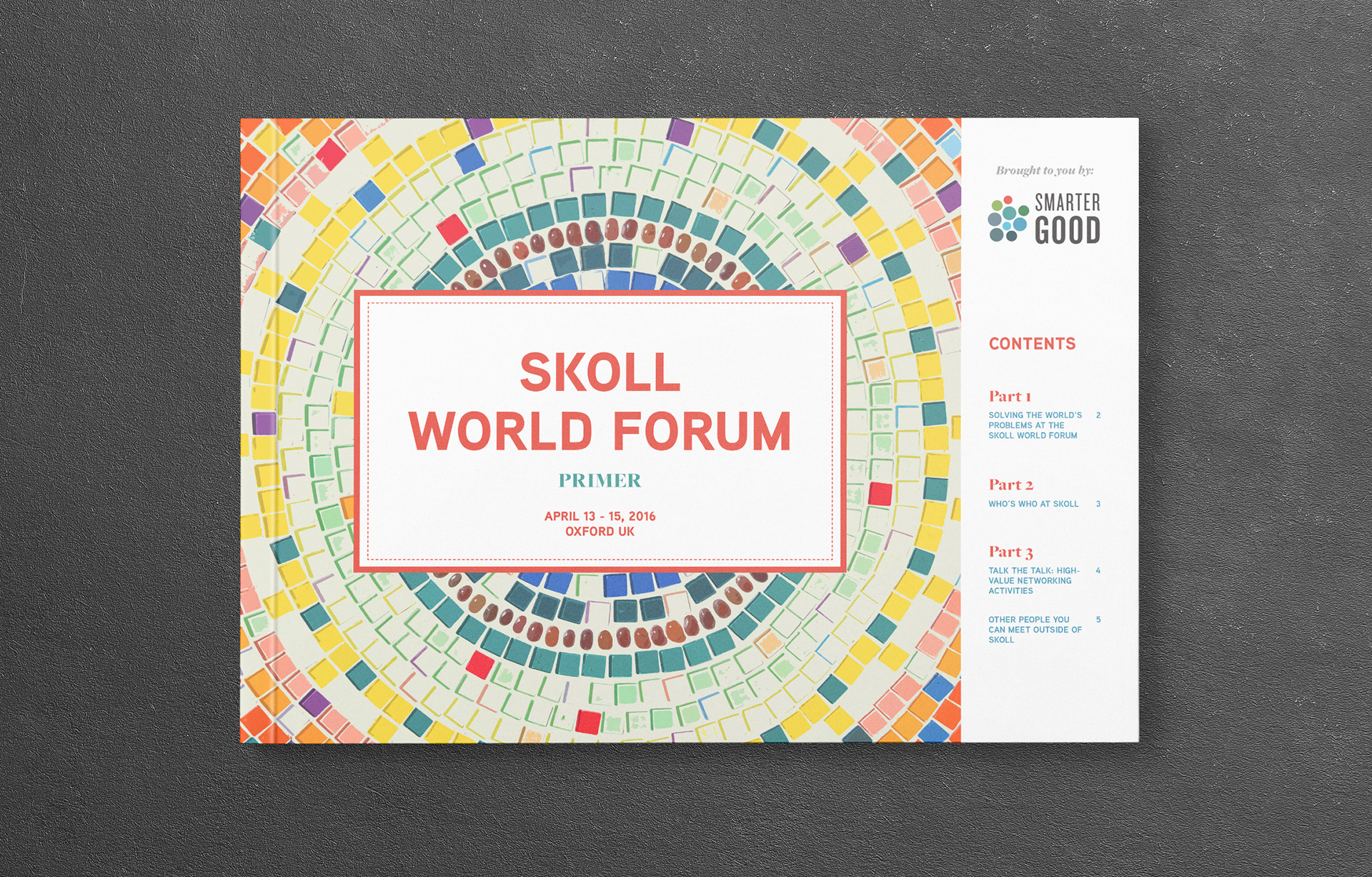 ​The
Skoll World Forum
is an annual gathering of social entrepreneurs at Oxford, UK. It's a week-long event, and what Smarter Good aimed to achieve for their clients this year was to give them a better understanding on how they can maximize their stay at the Forum.