This is a project powered entirely by LOVE for Philippine marginalized indigenous groups, and a multi-disciplinary approach to technology in giving our tribes a global voice. 
Batak Craft is a community-driven effort to save the vanishing Batak Tribe of Palawan, Philippines by providing them a sustainable, culturally-rooted livelihood, so that they can transition successfully into the new economy. 

To raise global awareness on the Batak's extinction issue, I've created an online campaign from scratch: 
Logo / Calling Card / Letterhead / Cover Pages 
Copywriting / Photography / Crowdfunding Campaign Landing Page / Online Store 
Audio-Video Production / Social Media Campaigning (Facebook, Twitter, Youtube) / MailChimp Newsletter Communications
Brand Development 
Reminiscent of the Batak's hunter-gatherer origins, I've designed the logo with an arrow piercing through a circular brush stroke.
The arrow represents Batak Craft's progressive approach towards indigenous transitions–ending the vicious cycle of poverty and extinction among ethnic groups who fail to adapt to the fast-changing economy. The circle is also a symbol of sustainability to drive our progress.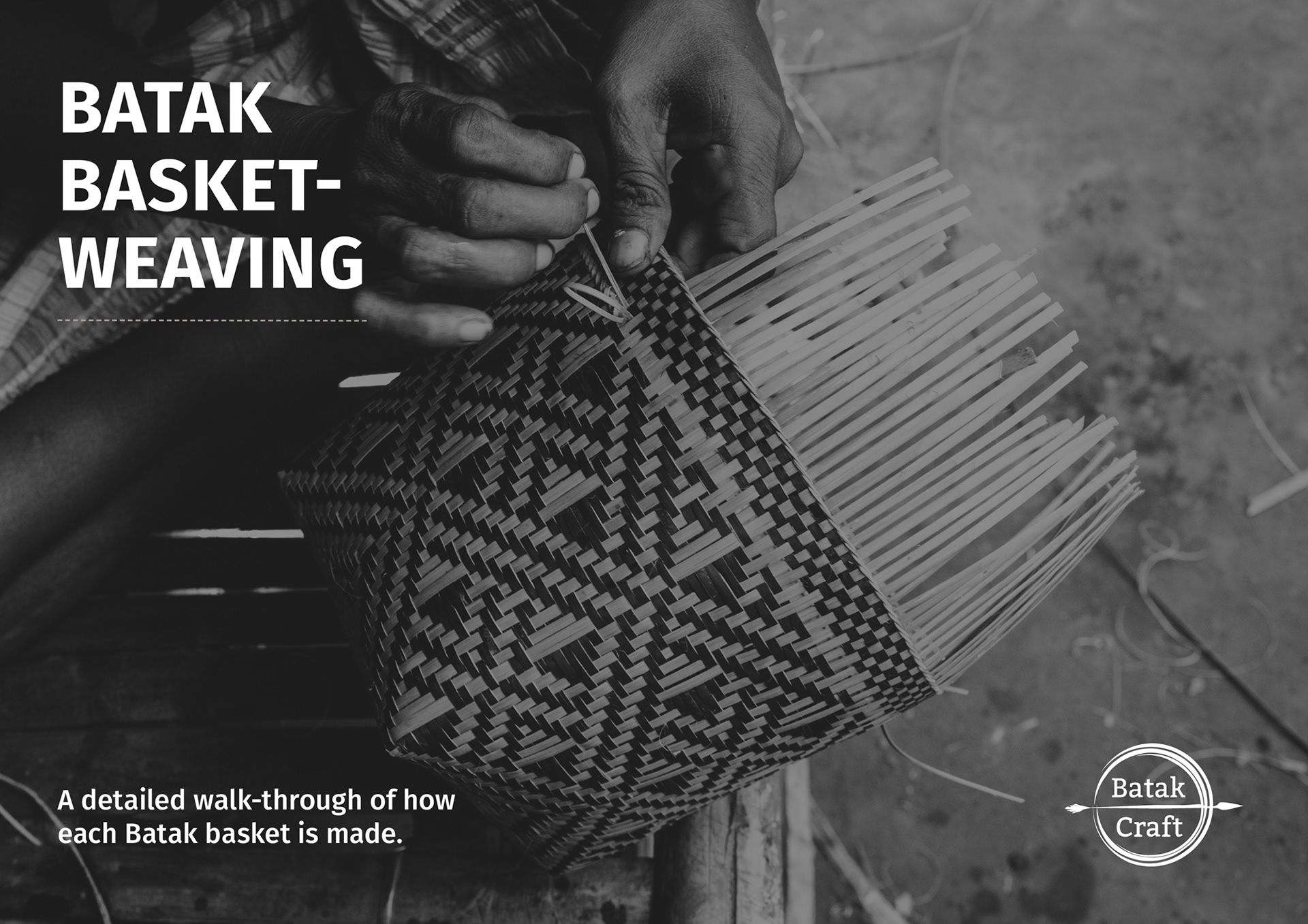 Web Design and Development
There are two Batak Craft Websites: 

These are separated to ensure at least one website is running in the event that the web hosting server is down.
Copywriting
My passion for literature, familiarity with
Neuro-linguistic Programming (NLP)
 and continuous self-education in powerful copywriting – all helped me create a communication style that's optimistic, honest, informative, and
solutions-oriented
. 
Photography
Having a close relationship with the Batak Tribe has enabled me to capture candid moments (that I otherwise won't have access to if I didn't build a relationship with them first).
To ensure the world gets the best learning and shopping experience from my campaign websites, I use multimedia to communicate. That includes recording voice-over clips with a high-quality recorder, and capturing once-in-a-lifetime moments through video. I then combine the two to deliver a powerful message. 
Wherever Batak Craft goes, so do the little design details that make the brand stick. This ensures that I have a consistent brand identity across different social media platforms. 

MailChimp Newsletter Communication
Batak Craft 
carries the brand over to 
MailChimp
 to communicate with donors and subscribers who want to be part the Batak Craft journey.