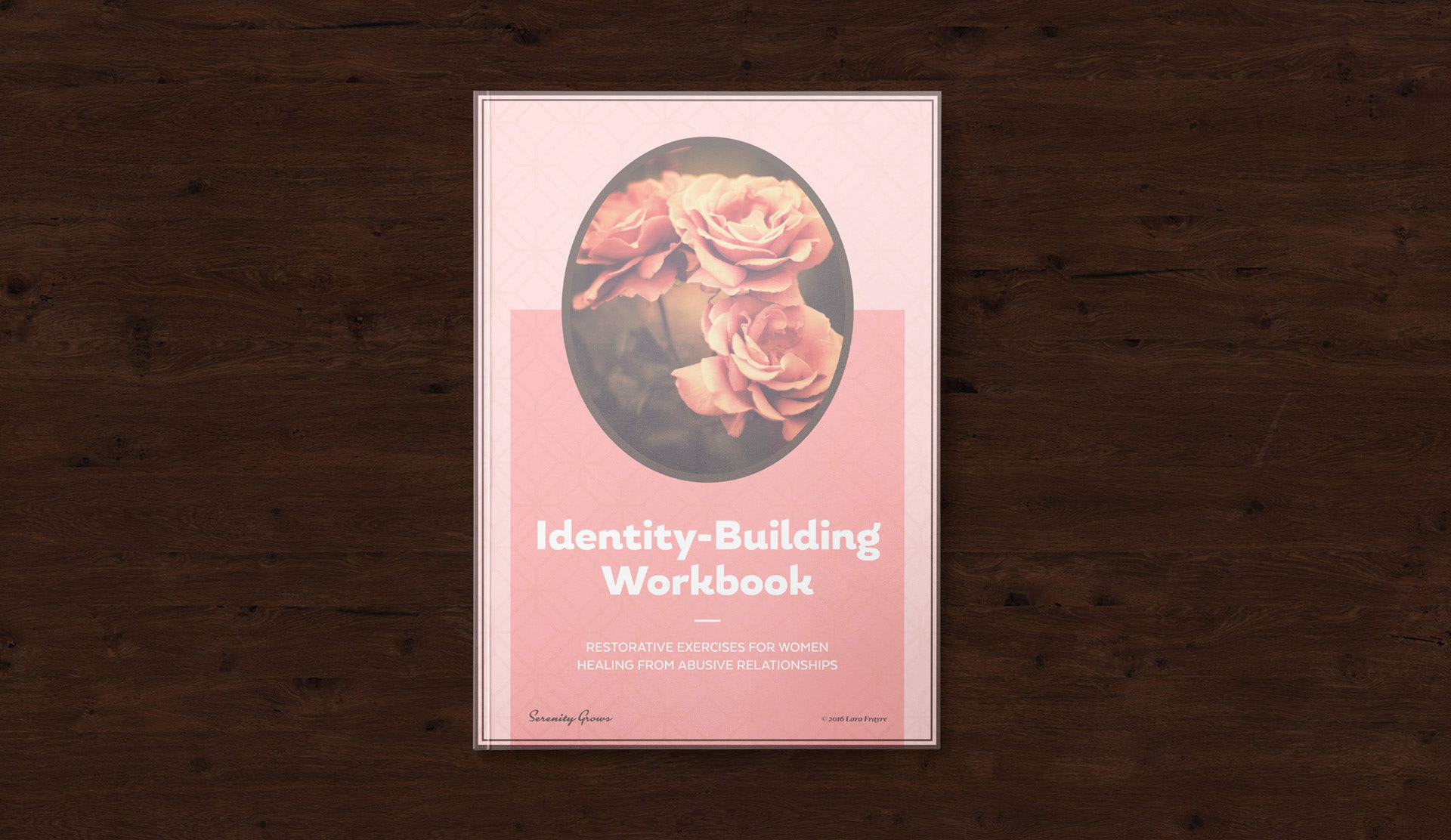 The Identity-Building Workbook was designed as a supplementary workbook for an upcoming guest post for
Serenity Grows
, a website and blog dedicated to helping women revive, nourish, and find community. 
As a verbal-abuse-survivor myself, I would love to help fellow women heal their broken parts and find wholeness in themselves through the Identity-Building Workbook: a compilation of all the meditative exercises I did over the course of a year to survive and thrive after what I thought was the end of my "self" as I knew it.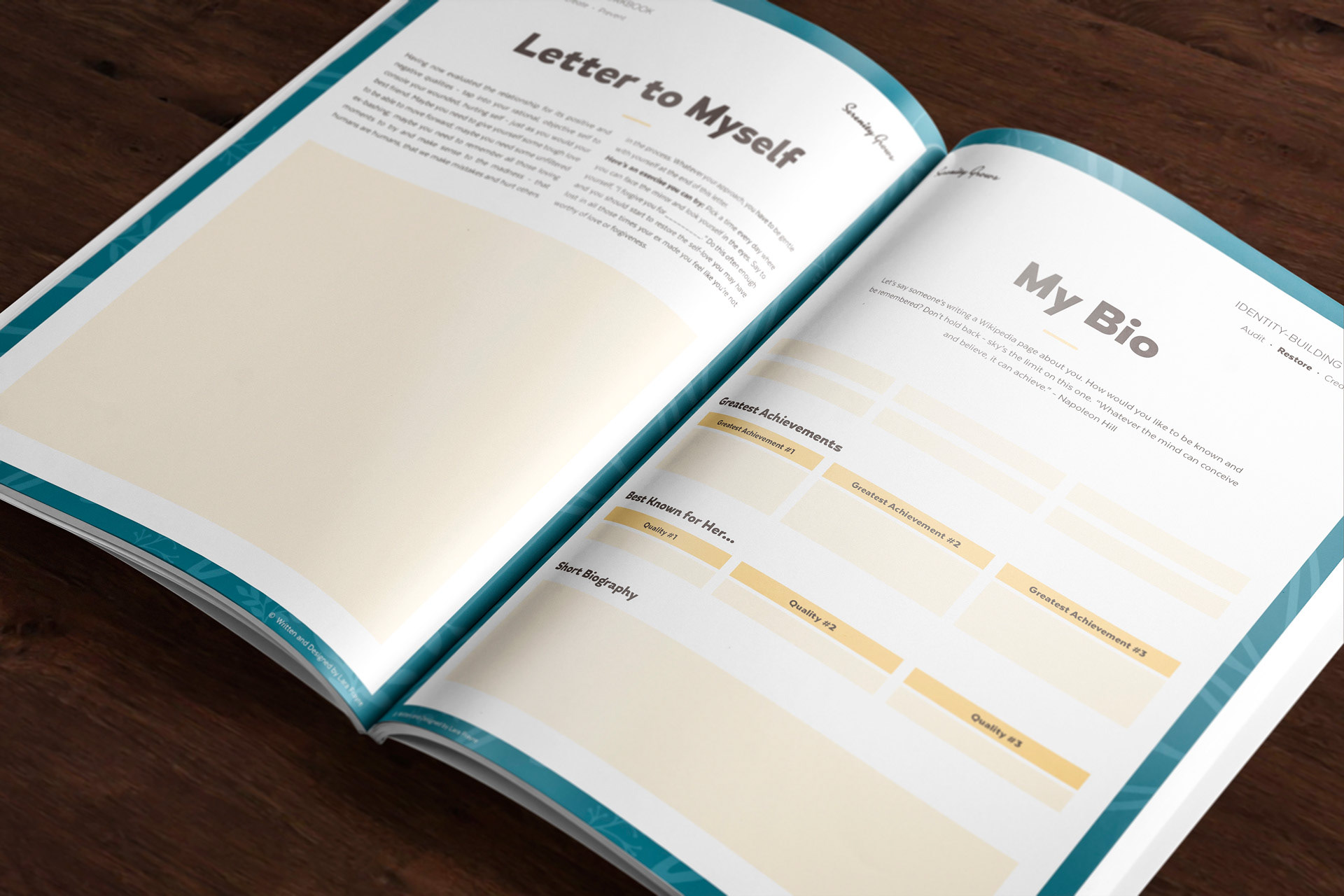 The guest post will be live in a few weeks at
Serenity Grows
; in the meantime, feel free to drop me a line at hello@larafrayre and I'll send you your copy of the workbook.