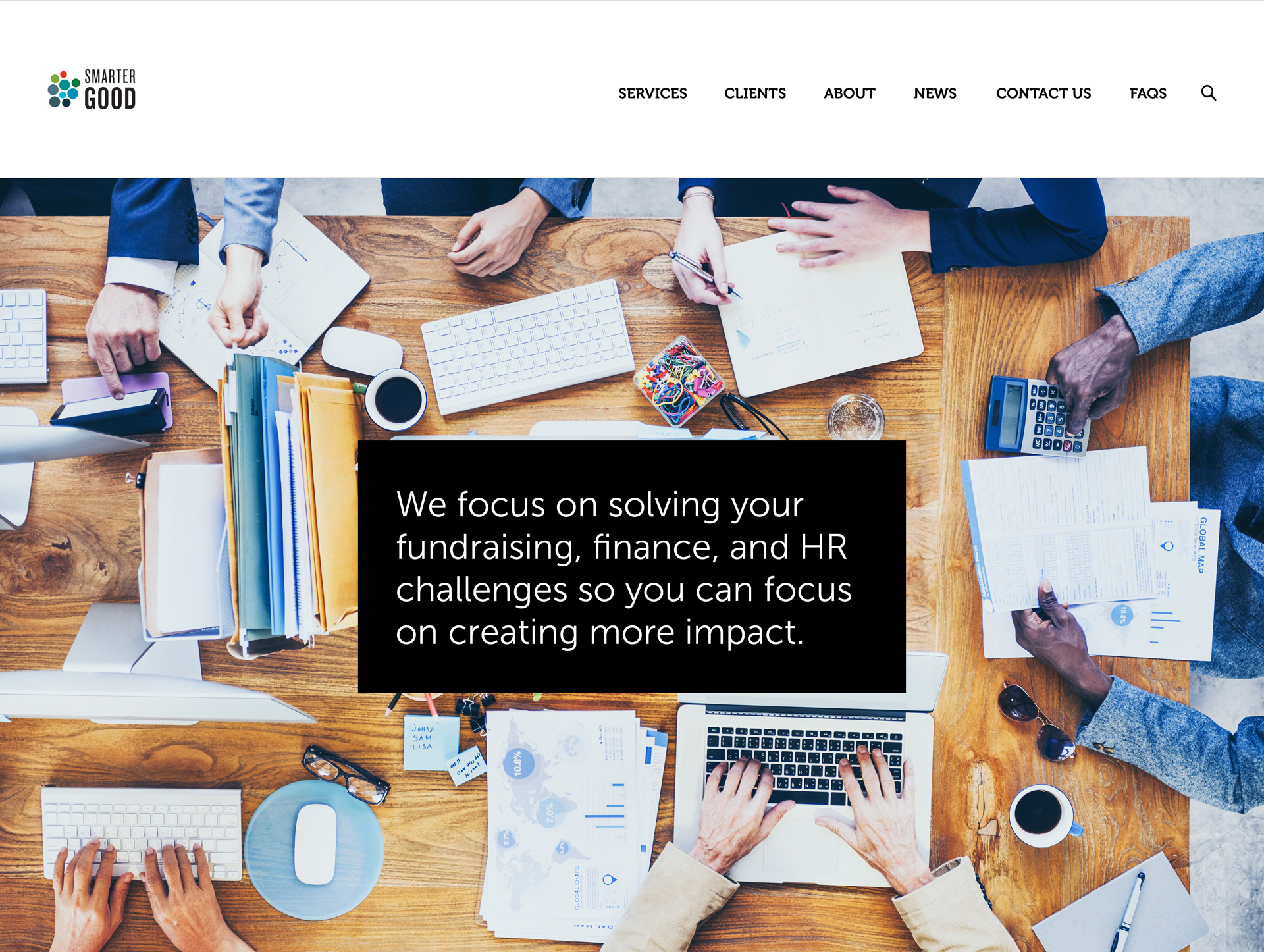 Brand Development and Web Design
Smarter Good
provides strategic fundraising and infrastructure support for social sector organizations. Since 2014, we have been working together in designing infographics for their clients. Last year (2015), Smarter Good commissioned a brand-and-website revamp with the goals of effectively communicating services to potential clients, and uplifting their online presence. 
Brand Development
Smarter Good already had a logo, but no brand manual. So I built on the existing logo's characteristics to drive the brand direction: playfulness, idea-sharing, dynamism, multi-cultural (circles); strength, stability, height (narrow typeface).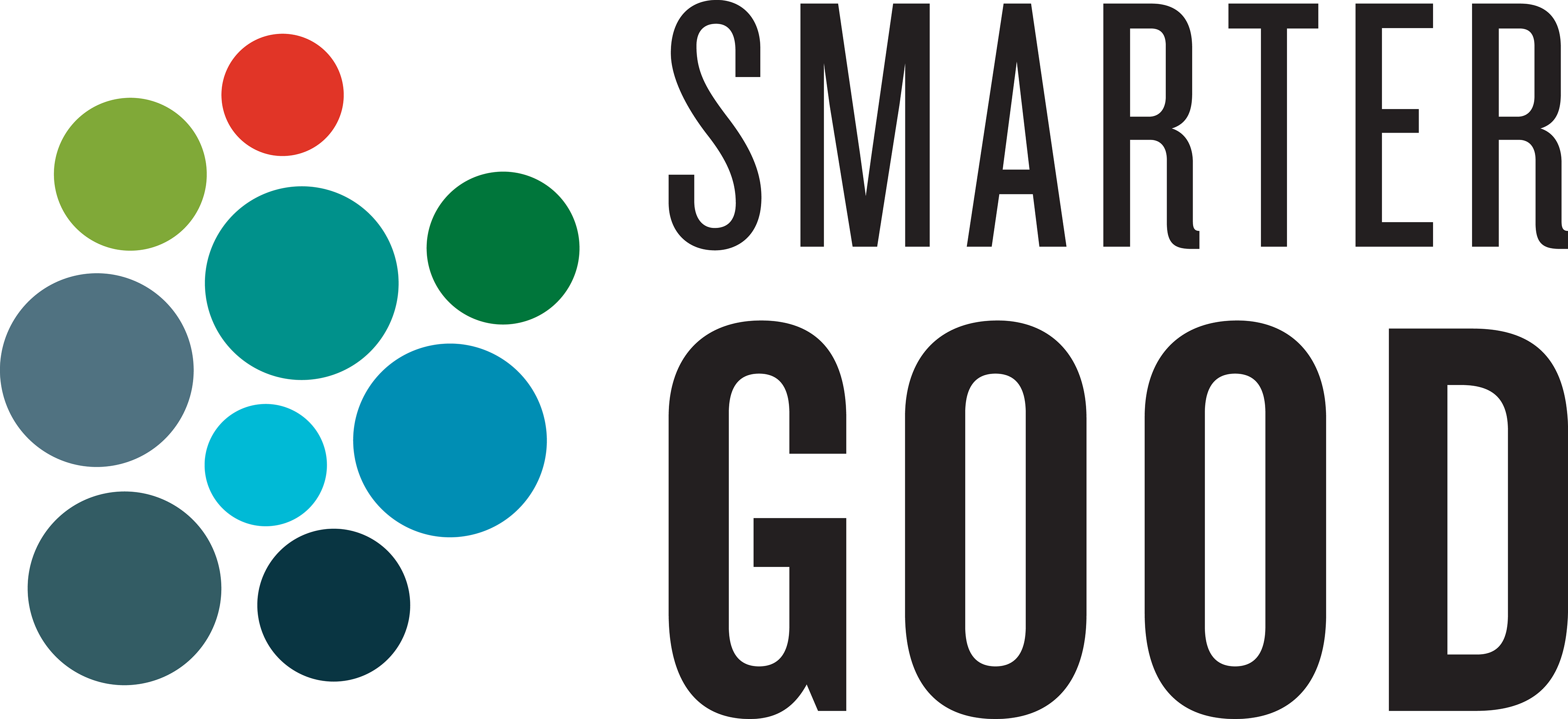 Smarter Good's One-pager Infographics
The goal was to send out one-page infographic brochures (both for web and print use) to Smarter Good's potential clients. This was a good opportunity to show the balance of strength and playfulness: broken lines to evoke a feeling of strategizing with blueprints and roadmaps, and liberal use of brand colors for a "let's build with LEGO together" feel.
Smarter Good comprises a team of energetic changemakers, and I felt it necessary to reflect that in their visual communication.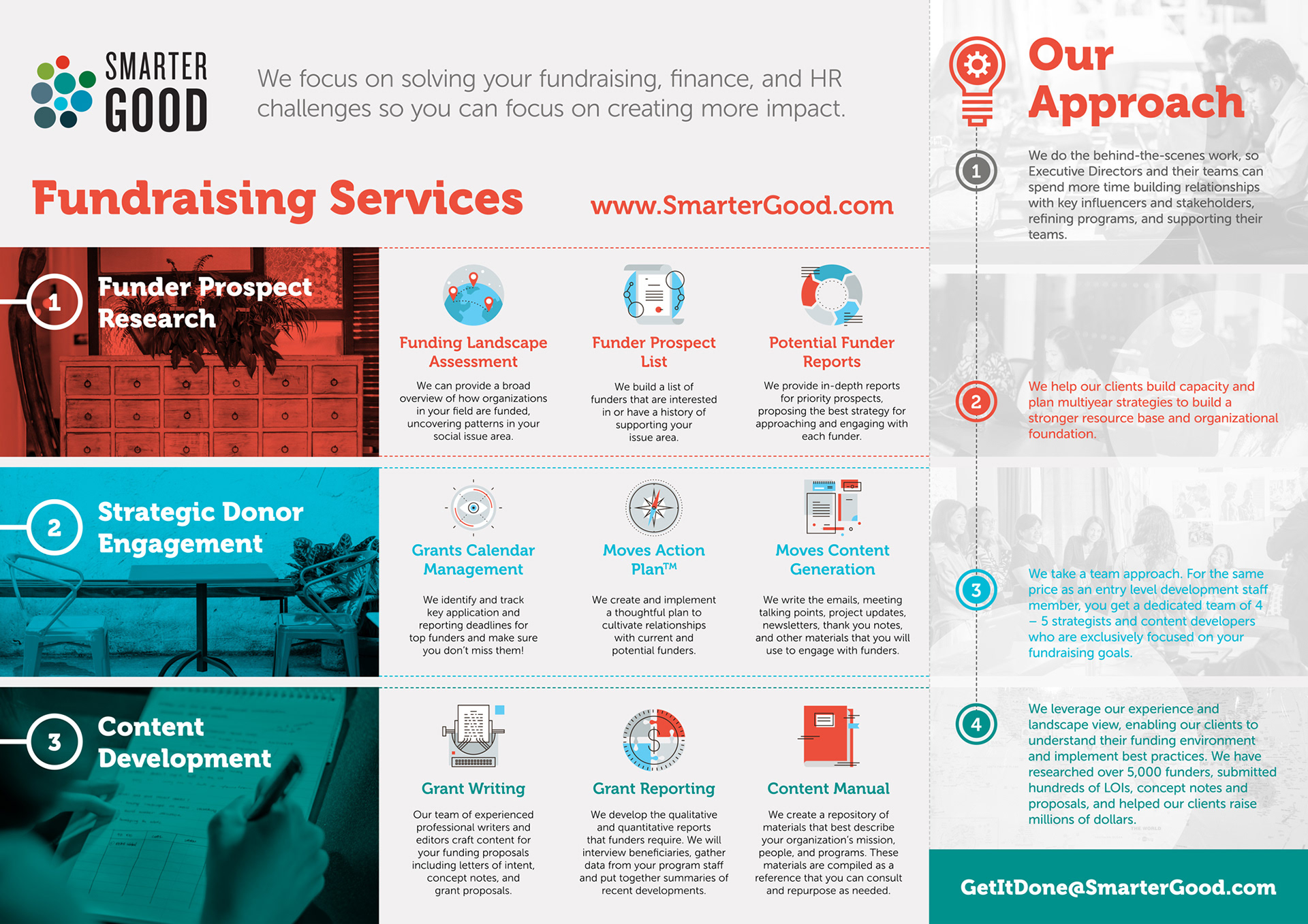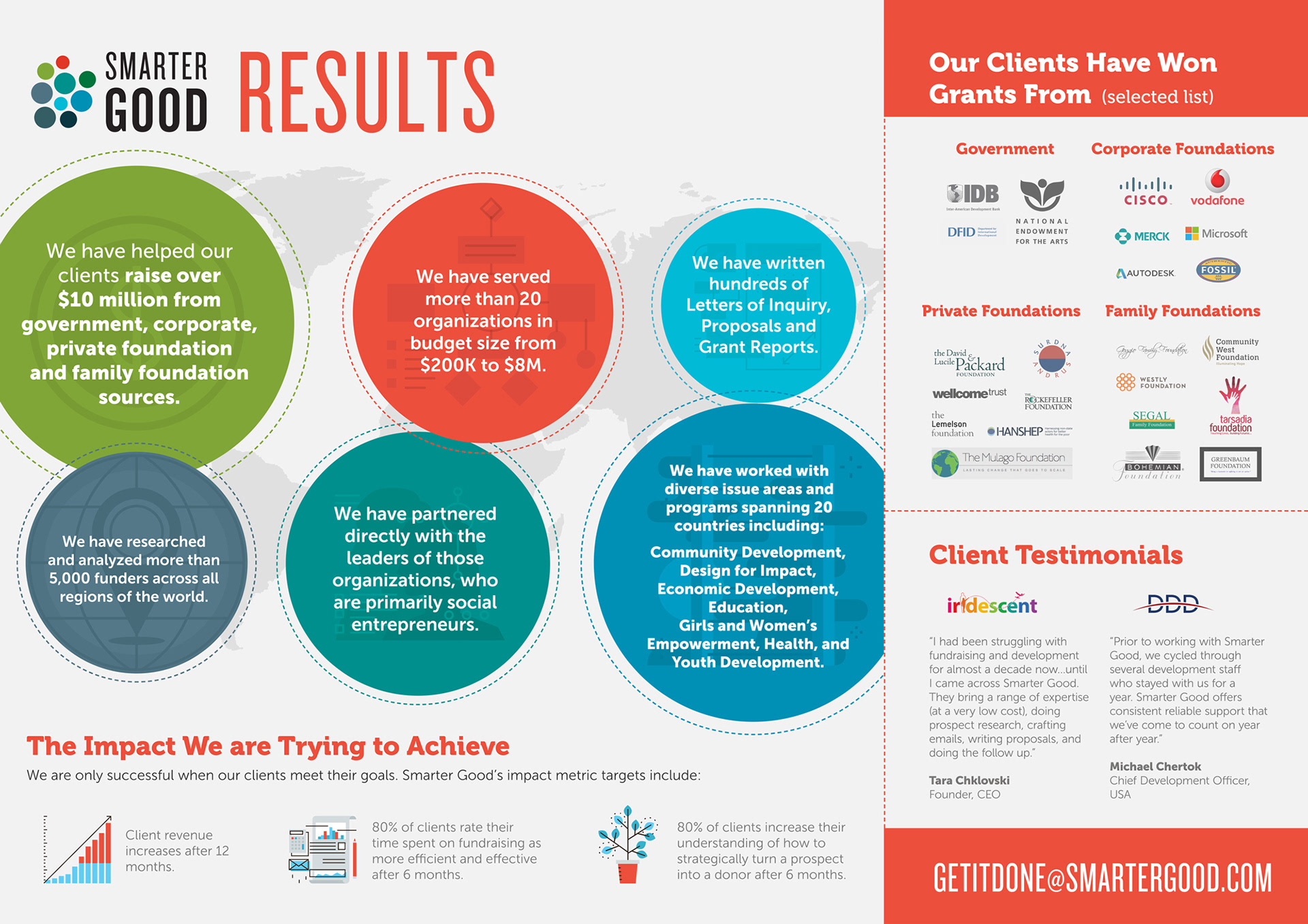 Web Design and Development